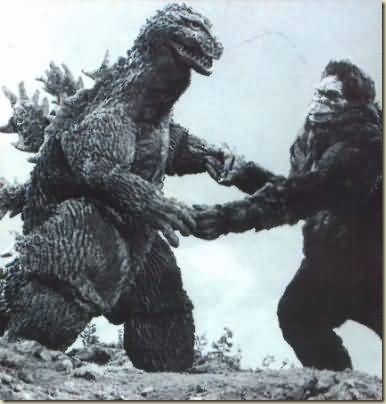 If you were a kid in the 70's or 80's living in the NJ/NY area, you know the true meaning of Thanksgiving.  It wasn't about family. It wasn't about turkey.  It was all about watching King Kong, Son of Kong, and Mighty Joe Young on WOR-9 NY, channel 9's Holiday Movie Festival.  Or the miscellaneous Godzilla movies they showed all weekend like King Kong vs Godzilla, Godzilla vs Megalon, and Godzilla vs the Smog Monster (Save the Earth! Man that was a catchy theme song.)
It also meant Crazy Eddie (His Prices are Insane!) commercials starring Crazy Eddie Dressed up in cheap King Kong and Godzilla costumes.
Those days are long gone now, but do yourself a favor and honor the true meaning of Thanksgiving this year by playing a couple of the old classics you grew up with. Most are available on DVD.
Here are a couple videos to get you in the mood.
More detailed info is available at these sites
http://www.doomsdaydvd.com/9retro.html
http://www.dvddrive-in.com/holidayfilmfest.htm

Similar Posts:
Godzilla
,
King Kong
,
Thanksgiving
,
Toastmaster