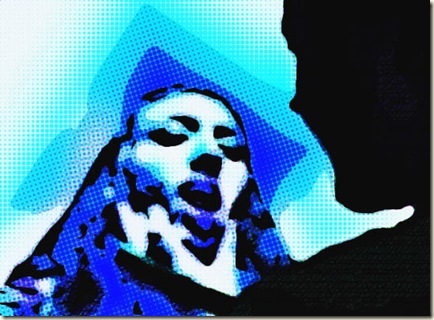 "Mike" and his girlfriend had been dating for nearly a year. No matter how much he begged her, she would not give him a blow job.  She told him that she found the act to be filthy and repulsive, but Mike couldn't understand this or put up with it. He was a truck driver and he had made the mistake of telling all his friends that his girlfriend wouldn't blow him.  Now he was the laughing stock of the docks.  He kept trying and trying to persuade her, but she just wouldn't do it.
But one day, just as Mike was ready to give up, his girl tells him she's decided she is going to do it.  She says she wants them to be happy, and since it's their one year anniversary she is ready to give in.
He booked a hotel for that night.  Some candles, some romance, and it looks like she's ready to go down.  At the moment she puts her mouth on him, he looks down and sees her making a face like she sucked on a sour lemon.  This was a look of disgust that both disappointed and angered him. He swatted her off him with his arm like a mosquito.  "Get off me!"
That was it.  Mike left the hotel room and his girlfriend behind.  He never even saw or talked to her again.
About a year later, Mike saw the girl's sister at a shopping mall.  He stopped to say hi and immediately asked about his ex.
The sister told him that when he left that hotel room, her sister was never the same.  The loss had destroyed her.  She became depressed and lethargic.  Didn't leave the house anymore, she just cried.  Shortly thereafter she was diagnosed with a fast spreading form of cancer and died.
Mike was shocked.  He didn't know what to say.  Mike tried to talk to his friends at work about it.  He had no one else.  Big mistake.
Mike became known as the guy who killed his girlfriend because she wouldn't give him a blow job.  Anytime someone new came by the guys would say, "Hey this is Mike.  He killed his girlfriend because she wouldn't blow him."
Mike was good natured,  he just laughed it off.  But deep down inside, he was really laughing and saying "Thanks God.  You alright! that bitch got what she deserved."
Similar Posts:
Tags:
blow job
,
kill
,
Knives
,
Toastmaster
,
wrong!!!