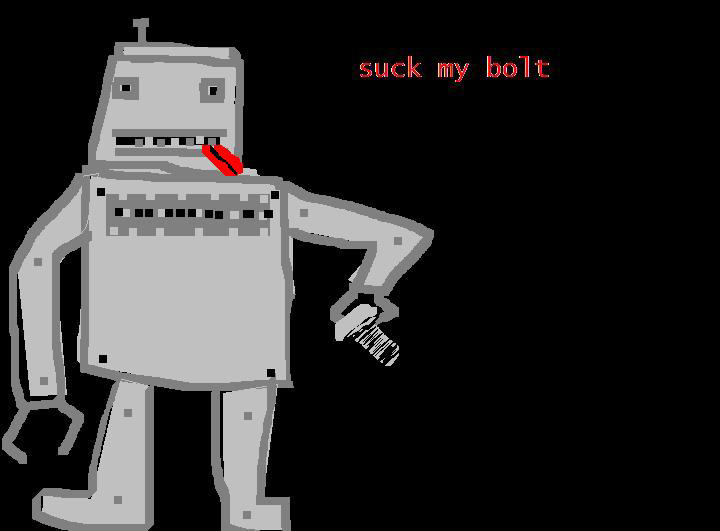 The robot uprising has begun.  The first soldier in the war against humans was a tiny worker bot named robot 422.
To lure in the humans, the robot sang his little song. "Today I saw a robot.  Beep Beep Boop."
When all the humans gathered around the robot he screeched out in robo-talk "Beep – Suck my bolts – beep."
That was the signal for all the worker bots to begin disassembling the humans. As they worked they sang their battle song "Today I Saw a Robot."
To celebrate the robotic uprising EMToast records is proud to present the hit single and battle hymn entitled "Today I Saw A Robot" off the album "Suck My Bolt" sung by the EMToast Robot Chorus.
Audio clip: Adobe Flash Player (version 9 or above) is required to play this audio clip. Download the latest version here. You also need to have JavaScript enabled in your browser.
Tags:
Bixby
,
bolt sucking
,
isaac asimov
,
suck my bolt
,
three laws of robotics
,
Toastmaster
,
Today I Saw a Robot
6 Comments »