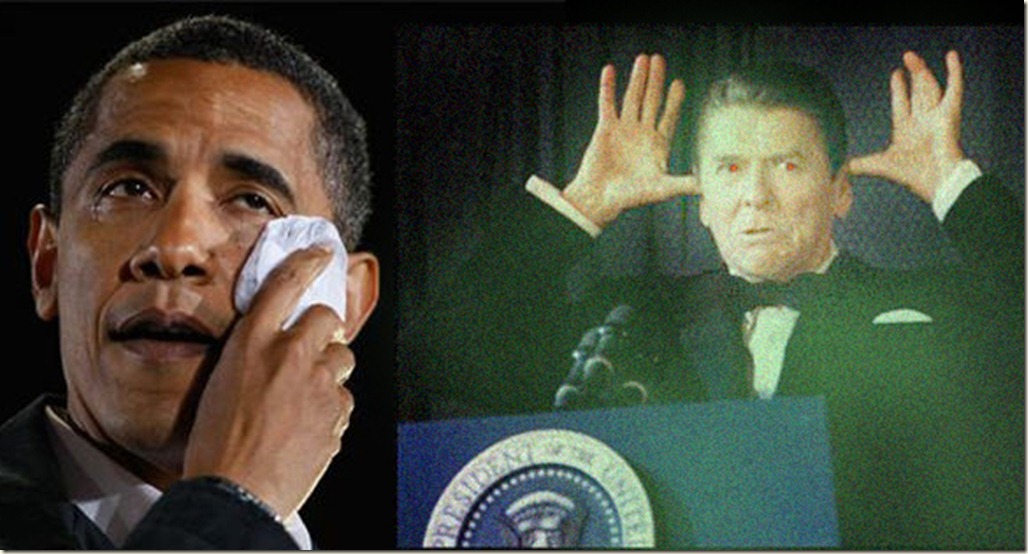 The ghost of Ronald Reagan is haunting the Whitehouse, quite literally. He first appeared to Obama while he was literally on the toilet.  Reagan's ghost whispered to Obama, "Get out while you still can" then literally made it rain jelly beans.
Reagan's ghost literally preys on the Obama's fears of childhood obesity and literally  fills the kids shoes with cookies, their pillowcases with marshmallow, and literally replaces their toothpaste with molasses.  The kids literally wake up and say, "We love you mister President.  You're the real President.  My daddy doesn't let me eat molasses" He is literally turning their children against them.
Obama staffers are saying that he is literally so rattled that he is afraid to even sleep at the Whitehouse. He literally drives home to Illinois nearly every weekend just to get some rest.  Literally.
Tags:
childhood obesity
,
Illinois
,
President
,
Ronald Reagan
,
Toastmaster
5 Comments »