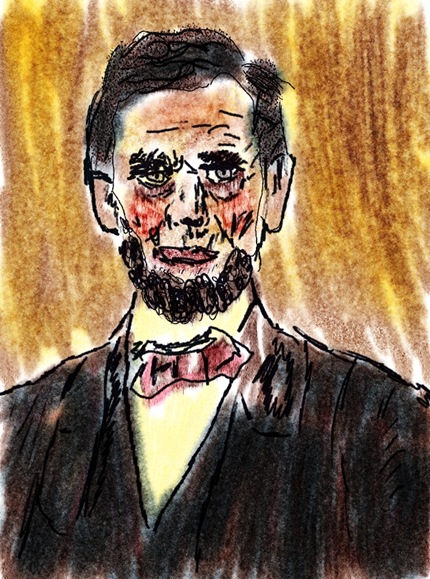 '
Recently re-Animated dead prez Abraham Lincoln is planning on jumping back in the spotlight this spring.
In a recent interview Lincoln told Emtoast.com "I'm working on a new reality show and a talk show, going back to high school .  I got a talk show coming, yall aint' going to be mad at ya boy."
Lincoln first caught the reality tv bug when he appeared on VH1's "The Surreal Life"
Lincoln is now going on to start his own reality series "Love Me Lincoln" following a similar format to 'The Bachelor' and 'Flavor of Love'.
Lincoln first gained his stardom as the 16th president of the United states from March 1861 until his assassination in April 1865.  He is known for sporting his trademark beard around his neck.
Tags:
Lincoln
,
Love Me Lincoln
,
Reality TV
,
Toastmaster
,
VH1
3 Comments »