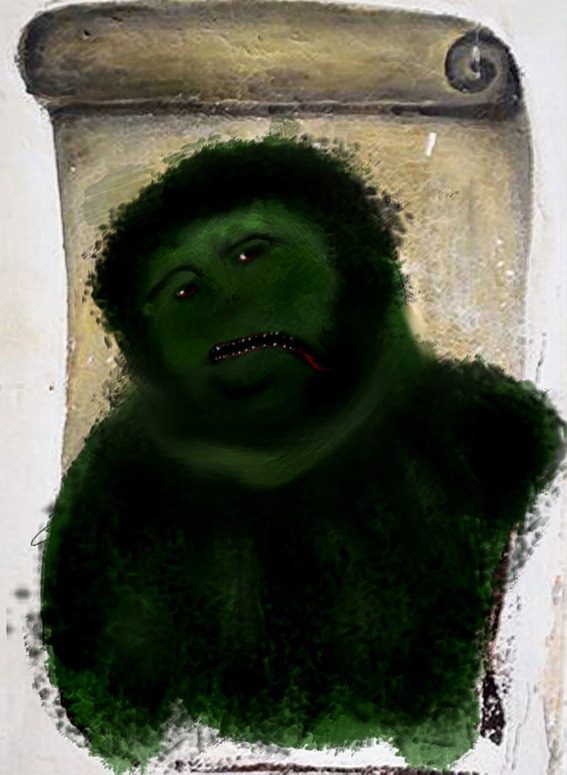 Late 90′s art icon It Come has resurfaced at The Sanctuary of Mercy Church near the Spanish city of Zaragoza.
As was recently reported in the Daily News, an 80 year old woman decided restoration efforts of 19th Century Spanish Fresco "Ecce Homo" were taking too long.  She transformed the fresco depicting Jesus with his crown of thorns into the monkey faced savior and internet meme known as "Ecce Mono." The BBC likened the repair to "a crayon sketch of a very hairy monkey in an ill-fitting tunic."
Art Historians who conferred with the woman determined that due to the nature of the materials the woman used, "Ecce Homo" could not be restored to its original state.
A wealthy parishioner, Mr. India Charlie, convinced Sanctuary of Mercy Church officials to allow him to commission the infamous It Come to restore the work as "Ecce Homunculus" or "Behold the Golem"
Cultural anthropology
,
Ecce Homo
,
Golem
,
homunculus
,
Itcome
1 Comment »