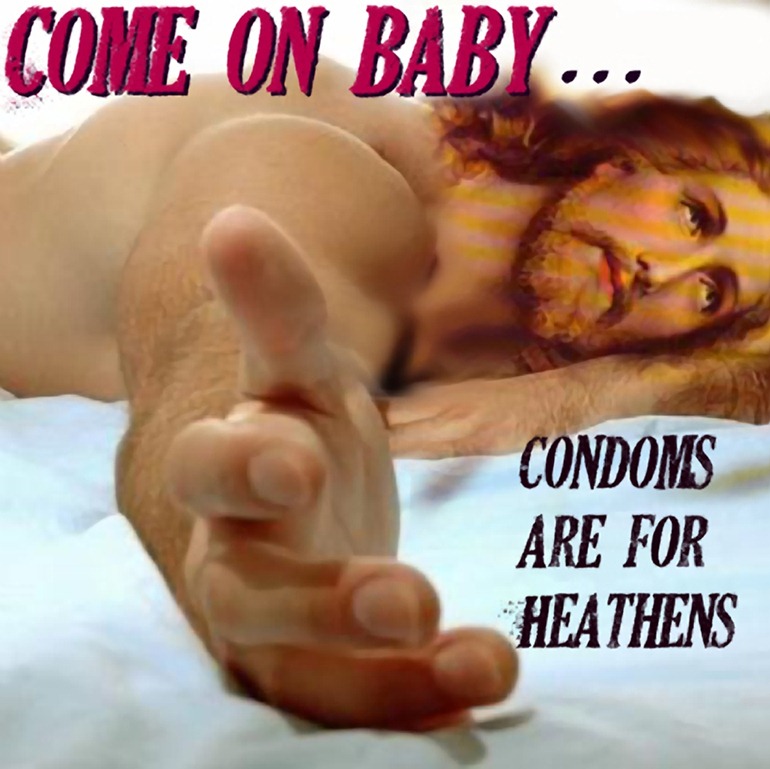 A shocking and offensive ad campaign has been rolled out across 18 Catholic universities in the United States featuring a Jesus figure in sexually provocative poses and situations.  The first in a series of three advertisements appearing thus far shows a provocatively posed Jesus like figure saying "Come on baby… condoms are for heathens." 
Another shows a Jesus like figure saying, "Where would I be if my Dad had used a condom?"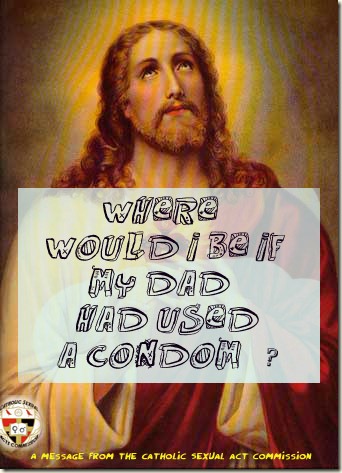 The third shows a temptress saying, "Come back! Please… it's just a little condom."
And a Jesus like figure pushing her away with his hand saying, "Be gone heathen temptress! Catholics do it raw dog!"
After a public outcry, the group responsible for the posters "The Catholic Sexual Actions Commission" issued the following statement: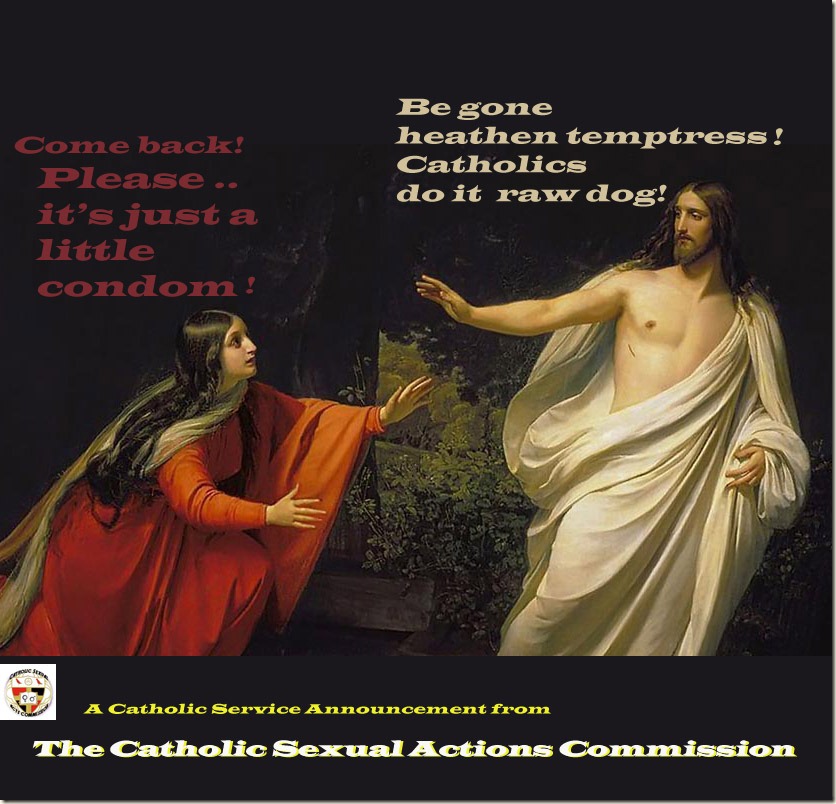 "We are responsible for these advertisements.  The figure in the photos is not Jesus.  This man in the photos simply represents the sexual embodiment of the Catholic Church.   He is a man who is so close to God that he has taken on the appearance of his son.  A man who like Jesus does not succumb to the devilish temptations of the condom.  This will speak to hearts and minds of the young people on campus.  They must remember, if you are unmarried and your partner suggests using a condom, you must consult with the clergy.   As Catholics, sex outside of marriage is not possible.  If your partner is suggesting condom use at the pre-marriage stage, you must consult the clergy.  Only your clergy can to advise you if dating this person will result in an unholy union.   If you are married and your partner is suggesting to use a condom, they are likely infected with AIDS attempting to hide the infection.  You are most likely already infected by the virus, but do not forget you are still not infected by wicked prophylactics. Protect your soul and do not under any circumstance use a condom."
The Vatican has yet to comment whether it supports the commission or the ad campaign.
Tags:
Aids
,
Catholic Church
,
Catholic Sexual Actions Commission
,
Condoms
,
jesus
,
Raw Dog
,
Safe Sex
15 Comments »