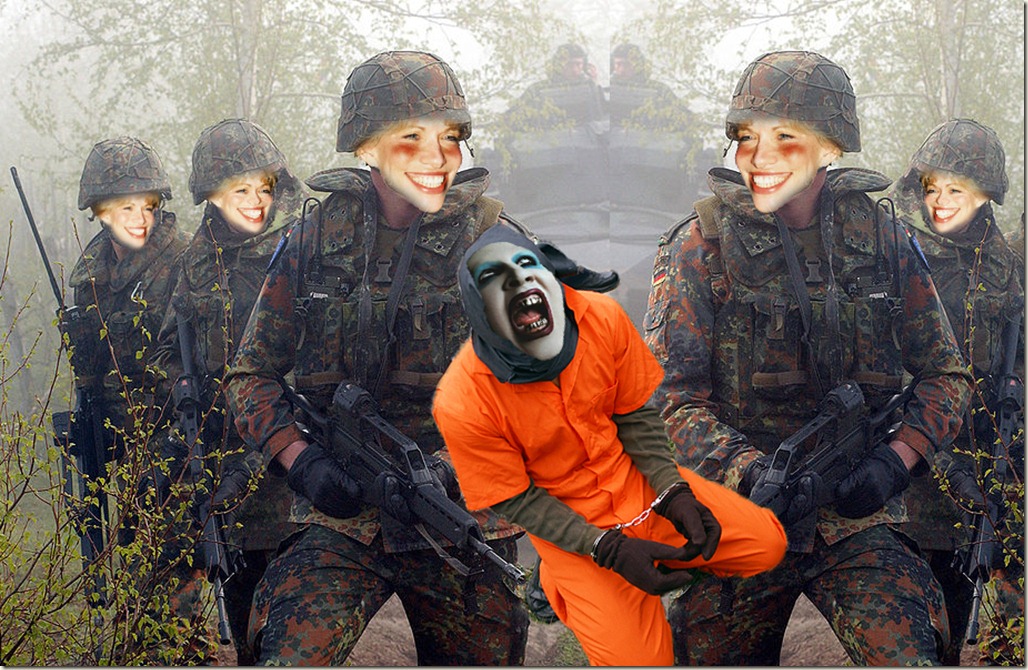 Forget World War III, that's so 80′s. The real threat is the Carly Simon Wars.
Marily Manson, interviewed on Omaha Nebraka's Todd-nTyler Radio Empire, told  Todd n Tyler that Carly Simon's teeth are bigger on the left side.  Manson had recently teamed up with actor Johnny Depp  to cover Simon's "You're So Vain,"  and  this became an inside joke during recordings.
Manson later disappeared for six weeks and was only recently discovered at Simon's private detainee camp. Simon is reportedly holding Manson, Depp, ex-husband James Taylor and many other celebrities who have crossed her over the years.  It is even rumored that detainees are forced to eat their own feces while she screams you're so vain you probably think your shit tastes like hot dogs don't you, DON"T YOU!
A celebrity militia assembled by General Dr. Drew Pinsky and Lietenant Gary Busey are set to mount a counter attack against Carly and her seemingly endless army of clones which she refers to as "Car-loans".  They plan to free their celebrity friends, and bring Simon to justice at the Celebrety Rehab Incarceration Center.
Carly has stated publicly that she will bring down any celebrity, politician, government, or any one else that goes against her.  She has declared war on the world.  To make matters worse, the Car-loans became self aware at 9:15 am and they thought the war was all about them.
The Carly Simon wars have begun.
Tags:
Carly Simon
,
Celebrety Rehab Incarceration Center
,
Drew Pinsky
,
Gary Busey
,
James Taylor
,
Johnny Depp
,
Music industry
6 Comments »