A woman filed for divorce claiming her husband forces her to have sex with him even when she does not want to.  He wouldn't give her any money and he would steal money from her and on top of it he would even beat up his mother in law who comes to clean their house for free.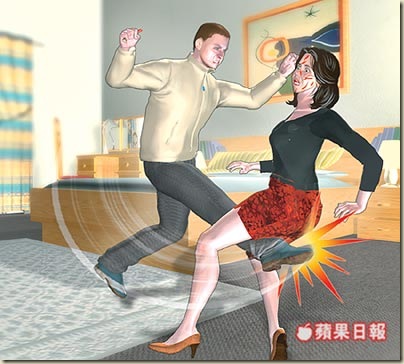 One night the woman went out with friends and came home late. The husband beat her up, tried to suffocate her, he even took lipstick and drew all over her face.  He  and kicked her in the groins and threatened to super glue her shut so she can never have sex with anybody else again if she says no.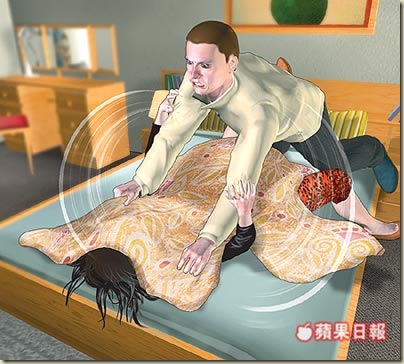 He would even have sex with her in front of their 1yr old boy.  The Woman claims that their boy started doing these weird moves because the husband forced her to have sex in front of their kid and that the boy was imitating his father's moves.
The judge granted the divorce.
Apple News Daily: Taiwan
Translated by: French Toast

Similar Posts:
Tags:
Apple Daily News
,
French Toast