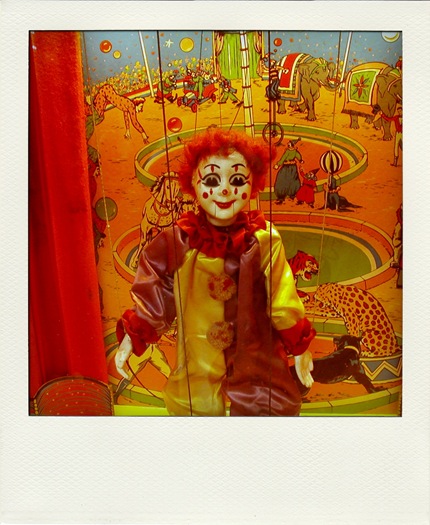 Before Snookie, The Situation or any of those other Jersey Shore bimbos hit the scene, the ORIGINAL Bimbo 3 Ring Circus was terrifying children and adults alike.
In a forgotten corner of a Seaside Heights boardwalk arcade, Bimbo waits for his next victim to drop a quarter.  I was tempted to see what tricks this ancient clown had up its puppet sleeve, but I've seen enough horror movies to know better than to screw with puppet clowns.   I'm not sure what supernatural pawn shop this thing might have come from, and as Mom always says, "Don't encourage him!"
I could just imagine  this little guy strangling my sand covered neck with razorwire as I cruised home on the NJ Parkway.  Sorry Bimbo, I'm keeping my quarters for Space Invaders.  You can haunt the next guy.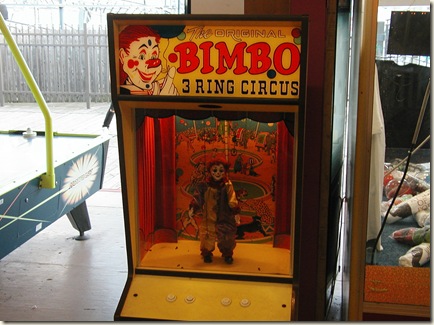 Similar Posts:
Tags:
Bimbo
,
Bimbo the Clown
,
Circus
,
Clowns
,
Jersey Shore
,
Killers
,
New Jersey
,
Puppets
,
Seaside Heights
,
The Original Bimbo 3 Ring Circus
,
Toastmaster