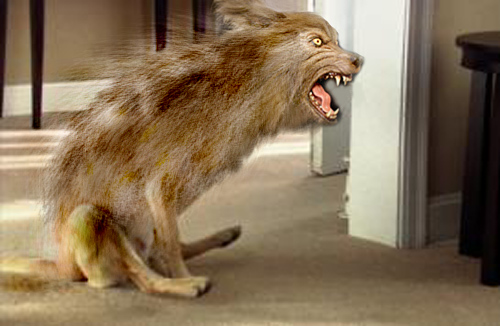 January 15, 2009
A Greenbay Wisconsin woman returned home friday afternoon to find a creature defiling her living room carpet.
Mrs. Bjorn said that,  "I just came home from grocery shopping and there it was, sitting down dragging it's rear across my beige carpet.  It left this awful streak that practically runs the length of my living room and oh it stinks so horribly."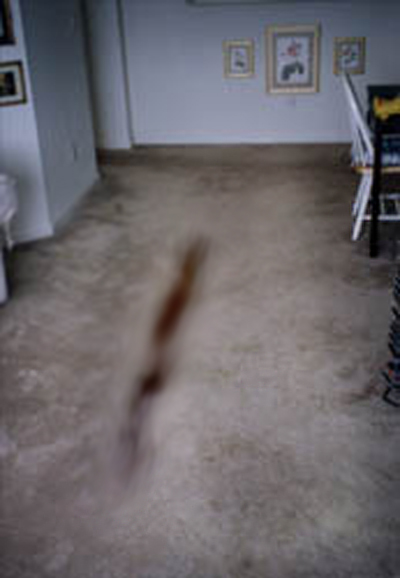 Bjorn tried to, " …scare it off by throwing coffee mugs and pillows at it."
All her efforts proved fruitless as the beast continued along it's awful path.
According to Bjorn, "… it paid no mind to me and kept licking it's mouth and tossing it's head about like it was really enjoying itself. After it was finished it kind of got up and gave itself a good shake, it looked right at me and snarled and then crashed through my sliding glass door. Who is going to clean this up? I don't even know how to get that out. Servpro has been here twice already. The carpet needs replacing plain and simple."
Since the incident the Bjorn's have been forced to stay in their garage, because the smell has made the house completely uninhabitable.
"Our insurance company said they don't cover pet stains, and I said to them, pet stains? This ain't no pet stains. It was perpetrated by one of them werewolf creatures! I said you tell me of anybody that could keep one of them damn things as a pet. Someone is going to pay for it and if not insurance then that sicko down the street!" said Mr. Peter Bjorn.
The Bjorns believe the creature is one of their neighbors, with whom they have had issues in the past.

Similar Posts:
Tags:
ass dragging werewolf
,
Bixby
,
carpet ruination
,
shit streak
,
werewolf