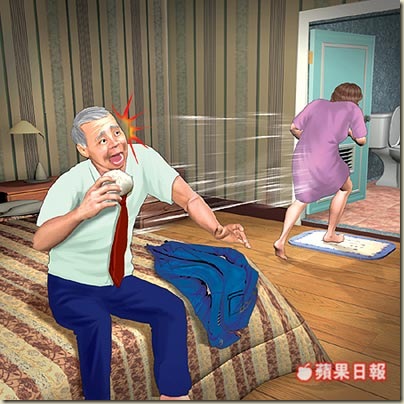 A 67 year old grandmother was having an affair with a 71 year old man.  One morning she called him up to go to the motel to have some fun, and they picked up some Chinese steamed meat buns on the way for breakfast.  They started eating the buns after they got to the motel. The grandmother was eating too fast and started choking on it, so she ran into the bathroom trying to spit it out.
A few minutes later, the man went into the bathroom to check on her and discovered her lying on the bathroom floor unconscious.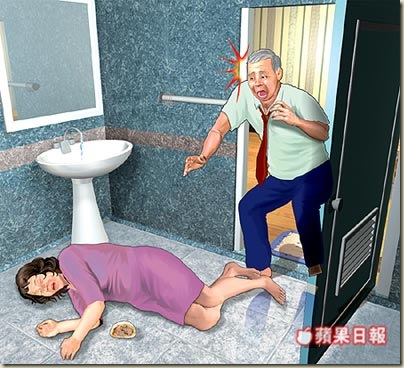 He immediately called an ambulance and took her to the hospital, but she still passed away later that afternoon.  The police questioned the 71 year old man what was he doing with her at the motel. He insisted they were just there talking.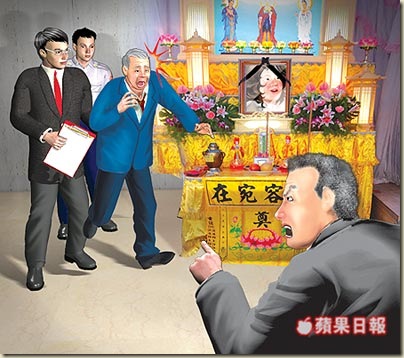 The grandmother's husband wouldn't believe it and insisted on an autopsy, but the corner couldn't find any evidence of sex on the body and she did die from choking on food.  However, the 71 year old man later confessed to having an affair with the woman. The husband is now suing the 71 year old man for breaking up his marriage.

Similar Posts:
Tags:
Apple Daily News
,
French Toast